We caught the train at around 6 PM… we were really lucky because apparently this train is often delayed by over 12 hours, but it was right on time! I slept pretty good on the train, except it got pretty cold overnight. A nice bonus of an overnight train, is you aren't paying for a place to stay for the night. We got to Varanasi around 9 AM and headed to our hostel. We are staying at a place called Hostel Lavie… it's REALLY NICE and it's only like $5 a night.. So crazy.
We did a decent walk around and got some food and chai, then we both were super tired so headed back home. Walking around in India as a white person is very different than what a local person would experience. Teenage boys want to take selfies with you, families want to take photos with you.. Lots of people are curious and want to chat with you, but also scammers and salespeople totally zone in on you too… it can be super tiring.. And you don't know until you talk to someone for a bit what their intentions are. Although I've found that the majority of people are really polite.
Our hostel is like a haven escape from the chaos.. falling asleep here you can hear all kinds of bugs and crickets, monkeys, dogs and cows off in the distance.. So nice!! Sometimes though you hear dogs yelping so loud and wonder what is happening to them…
Jan 31: Today was the lunar eclipse, so there was a lot of stuff going on down by the Ganges river. Someone told me the belief is that the eclipse is negative energy so people bathe in the Ganges to cleanse the negative energy. There was a LOT of people down there.
On the way back we came across this huge parade, there was trucks and tractors and horses and an elephant, lots of dancing and music. It was awesome. There was also a lot of drunk people and some of them were getting kind of pushy.. So we walked along with it for a while but then headed home.
We were almost back and we heard this little voice from the darkness… "Be careful, they're coming" We were like "what who's coming?" "Those guys are coming" It was the friend of these two guys (who were funny but kind of annoying and clingy) who we had been hanging out with the day before.. We turned and could see them coming out of the alley… So we were like "OMG THANK YOU" and screw it we just RAN AWAY LMAO. It had been a long day…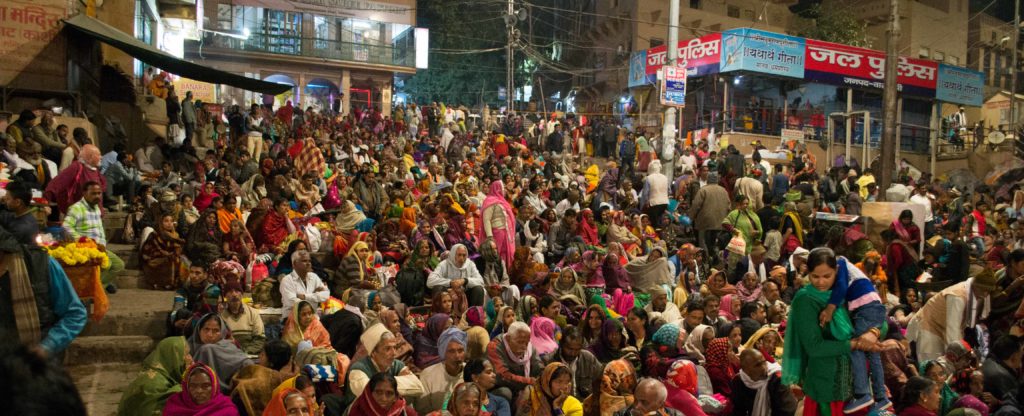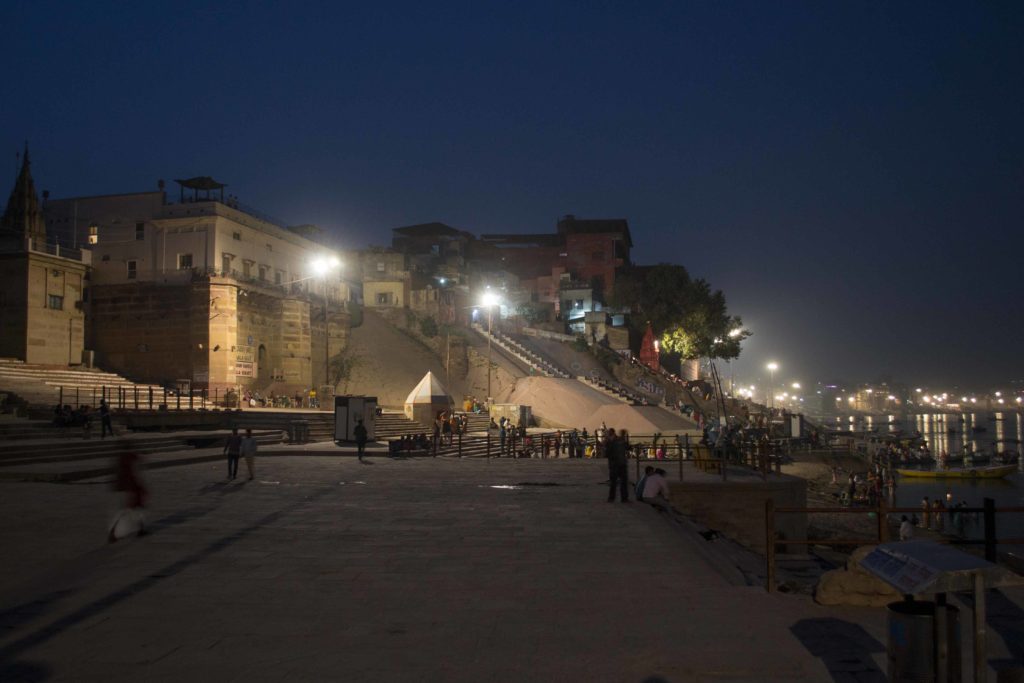 Another interesting thing about Varanasi is that in Hindu culture, to die here (or be cremated here) brings you salvation, meaning that you leave the cycle of reincarnation and go directly to heaven. Because of this, in many families when someone dies, they bring the body to Varanasi to be cremated. (But if you die during childbirth or from a snake bite they put you right into the river.) As you walk along the river you see these "burning ghats" where you can see the bodies burning. We were talking to this guy and he said if someone is from far away, they will take a cab with their dead relative to get them here… we were like ok yea in Canada you are definitely not allowed to bring your dead family members into the cab.
Feb 1: Booking trains here has proven to be a lot more difficult than last year… they fill up fast and with us not really knowing what our plans are, we are often trying to squeeze in at the last minute. To use their booking site, you have to verify with an indian number, (Vishu helped us get SIM cards because you can't buy a SIM card in Delhi without a resident ID card).. Anyways so got that working but now it is totally rejecting any Canadian credit cards (which my card worked fine last year)… so again Vishu helps us out and lets us use his LOL.. so we were hoping to book the train to hyderabad for tomorrow (The train was full but they release a quota called "Taktal" the day before the train, so I was going to book on that.. But then when I went to pay the gateway that we were using for Vishu's card wasn't even there and of course it rejects my card. Sigh… so the taktal quota got filled up before I was able to pay and we are SOL. So we booked an extra night here and just ended up booking a flight to hyderabad… which is a bummer because it is a lot more expensive (Still only like 70 bucks each tho… lol) but since I have already booked the train from Hyderabad to Kochi, we kind of need to get there. Anyways.. Moral of the story is to get my shit together and book trains earlier I guess.. Hahah!
Corr is feeling sick tonight, so we're just gonna chill at the hostel. I got her some electrolytes from the medical shop, so hopefully they help.
Feb 2: Tomorrow we have to be outside at 5am to catch our ride to the airport. Looking forward to seeing a new city!